---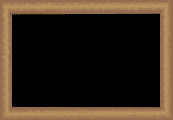 Hello and welcome to my page!
I am excited to be a part of the Dixon family and the 2nd grade team. I recently relocated to North Carolina from Oklahoma and am excited to be back. This will be my 15th year teaching but have been educating children for over 20 years. I have taught 3rd, 4th and 5th grade. I look forward to sharing in your students successes as we face new experiences and challenges.
I have been married for 33 years and have two great children, Kelsey and Kellen. Kelsey is married to a Marine,they have two daughters and live in California. Kellen is not married and lives in Texas. Kirbee, my miniature schnauzer, and Kneeko my calico cat, get all my attention since my grandkids live far away.
I love to garden, forage through flea markets, read, and spend time at the beach!
Oh and I also love to cheer on the Oklahoma Sooners!! Go Sooners!!!
I look forward to a great year!
Mrs. Joanne Watson