Dear Families,
I am so excited for the journey we are about to begin! Kindergarten is going to be an exciting year filled with lots of learning.
My teaching career started in 1999 and I received my teaching degree from UNCW. This is my eighth year teaching at Stateside. I have taught first grade and kindergarten here. I have previously taught preschool and second grade too. I love working with children and I enjoy watching them grow and learn. I share my passion for learning with my students and encourage them to always try their best.
On a personal note, I have a wonderful husband of 17 years and I have 2 great boys. My oldest is in high school and my youngest is in middle school. Yikes! Time flies by so quickly. I love animals and love both dogs and cats. As a result of this, I have a cat named "Blueberry" and a dog named "Penny". I enjoy spending time with my family and love to go to the beach when I have the opportunity.
The moment you enrolled your child at Stateside you became an important member of our team. Always feel free to contact me with any concerns or questions at any time. Please remember that in this classroom we do the following: have fun, work hard, encourage each other, laugh, make mistakes, apologize and forgive, and never give up! I look forward to a great school year and can't wait to see all that we can achieve together!
Sincerely,
Mrs. Stanley
Email: jenifer.stanley@onslow.k12.nc.us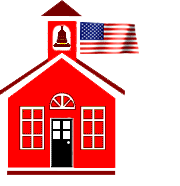 Back to School Orientation will be held on August 25th from 3-7!

Come out to meet your teacher and see your new classroom!

There will be various tables around the building for:

-Before School care

-Boys and Girls Club

-PTO

-Bus routes

-Cafeteria

-Paying school fees

Hope to see you on the 25th!

---